Welcome
The Beach Haven Tennis Club is a community group, which is an incorporated club
to enable it to provide all levels of play through Tennis North Harbour.
The club has its four tennis courts at Shepherds Park, off Cresta Avenue.
See also our Facebook page for the latest news: Beach Haven Facebook Page

Fitness training and Coaching


Tabitha Porter:

Many of you will know Tabi (a BHTC past Chelesa Cup player) who has recently returned from her US studies with her degree and is now available to give private lessons. She has good experience of coaching both here in NZ and in the US.

Tabi will take sessions for 1-4 people and please contact her directly to arrange coaching on:

021 090 47333

Norman Quinn:

Norm is a well-known experienced member of the club, who with an enthusiastic and encouraging style has provided coaching to many of our newer members. He is also currently available to give some coaching.

Please contact Norm directly on:

027 433 2969

Ronald Casanova



Ronald originally hails from the Philippines and is an active member of the club. He is available to coach beginners as well as adult players wanting to have a hitting partner. He is free afternoons during weekdays, and weekends by arrangement. You can reach Ronald at
022 417 9510

Alex Shepherd's Smart Strength program

Alex is running a personalised fitness program.




Check the Interclub details for the 2021/2022 season
Click here or use the link on the Interclub page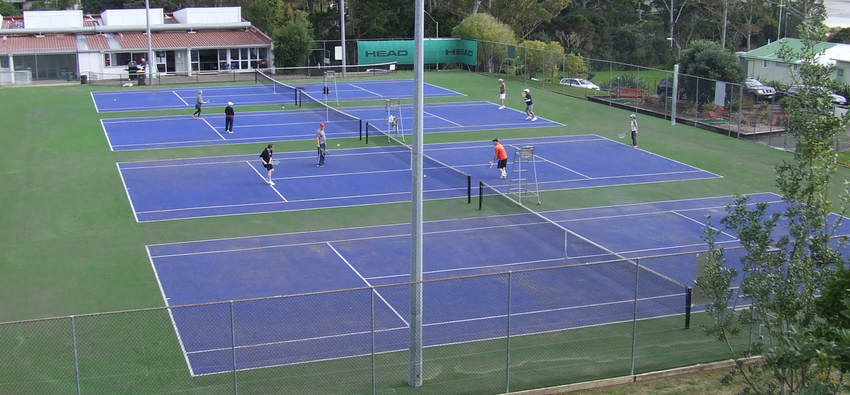 Midweek - Monthly Tournament
Looking for a new sponsor for this event


Beach Haven Tennis Shirts and Caps

Beach Haven Tennis shirts and caps can be ordered by
ringing Walter Dijkgraaf, phone: 483 3749
There are 3 styles, Unisex Polo & Tee and a women's V-neck
All are white with blue trim and have the club logo on the left side
Click
here
to view the details and the order form
Lost and Found

A number of clothing items have been floating around in the club house for some time.
A clothing rack has been added to the club house furniture with the left behind items on coat hangers or hanging from clips.
Have a browse next time and feel free to recover your lost property.

Wednesday Morning Tennis

The Wednesday morning tennis session is open for all members and is going strong.
Why not come along to hit a few balls in a relaxed atmosphere.
Play starts at 9:00 AM.